the main cultural space of summer 2015 in Moscow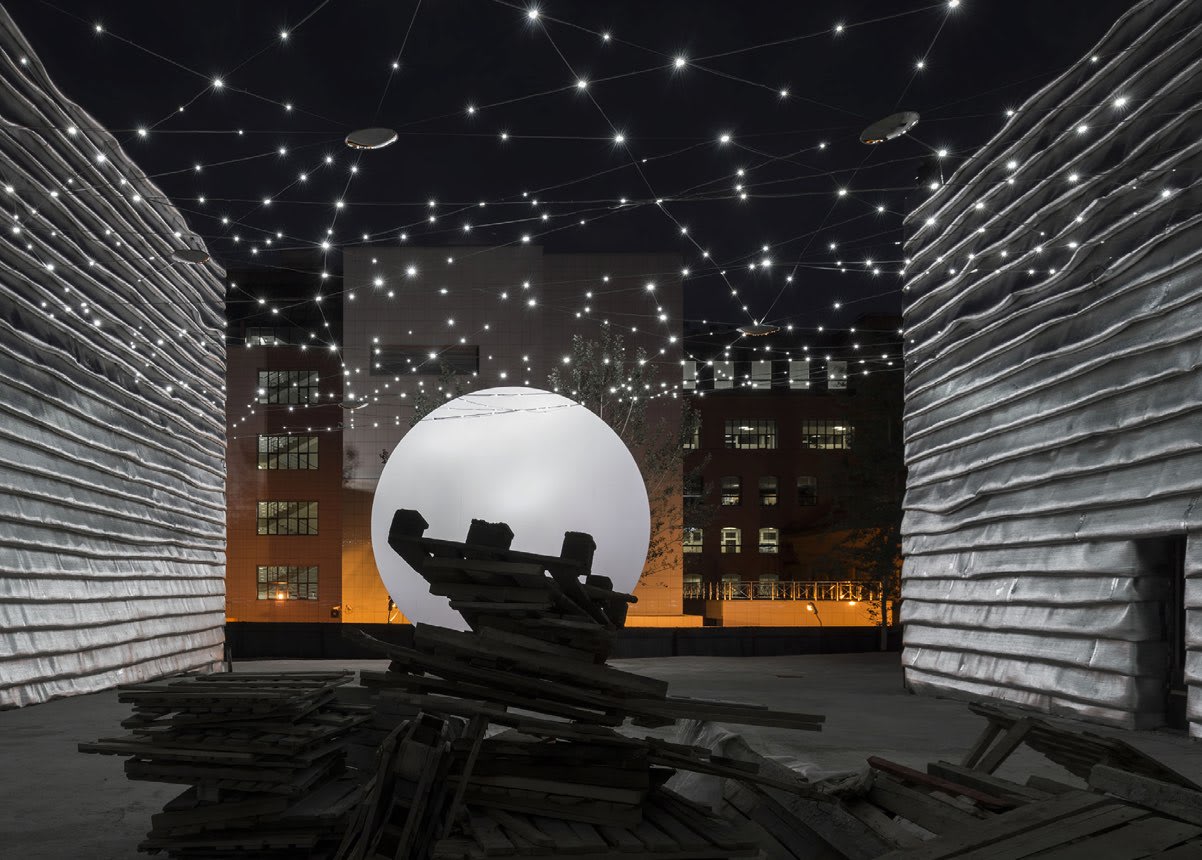 How to attract the necessary audience for a new development before the sales launch?
EMA is a striking example of a successful pop-up project created by a multidisciplinary group of professionals. In May 2015 a new space appeared in Bolshoi Nikolovorobinsky Lane, on the site of a former factory making electro-medical apparatus. The temporary nature of the project was reflected in the architecture: it was simultaneously theatrical and futuristic. This new place became a platform for events of various formats: experimental productions, play-quests, lectures, concerts, workshops and masterclasses. Citymakers developed the idea and invited the key participants: curator Ekaterina Kibovskaya, KOSMOS Architects — who created the central installation and the architectural design — and Stereotactic, the agency responsible for the bar and the music programme.